Comienza la gira europea de The Parrots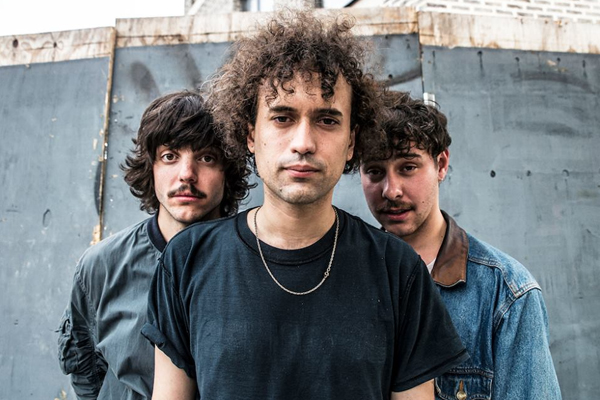 Hoy mismo da comienzo la gira europea que va a tener entretenidos a los chicos de The Parrots durante algo más de dos meses. Tras lanzar el esperado Los Niños Sin Miedo, se adentran en una extensa gira con una primera parada en un lugar mítico, la tienda Rough Trade East de Londres.
Le seguirán más conciertos en UK, para continuar llevando sus particulares sonidos psych por Holanda, Bélgica, Francia, Suiza, Italia y Portugal.
THE PARROTS: EUROPE & UK TOUR
25/08 – UK – Totnes, Sea Change Festival
26/08 – UK – London, Rough Trade East
27/08 – UK – Liverpool, Magnet
28/08 – UK – Birmingham, All Dayer (Harew & Hounds) [with The Garder]
30/08 – UK – Reading, Purple Turtle [with The Orielles]
31/08 – UK – Southampton, Joiners [with The Orielles]
02/09 – UK – Ramsgate, Ramsgate Music Hall [with The Orielles]
03/09 – UK – Portmeirion, Festival N 6
04/09 – UK – Glasgow, Broadcast [with The Orielles]
05/09 – UK – Leeds, Headrow House [with The Orielles]
06/09 – UK – Brighton, Concorde 2 [with King Gizzard & the Lizard Wizard]
07/09 – UK – London, The Victoria [with The Orielles & Los Nastys]
08/09 – UK – London, Brixton Electric [with King Gizzard & the Lizard Wizard]
09/09 – UK – Manchester, Strage Waves (O2 Ritz) [with King Gizzard & the Lizard Wizard + The Wytches & Te big moon]
10/09 – UK – Bristol, Start The Bus [with The Orielles]
11/09 – UK – London, On Blackheath Festival
12/09 – France – Paris, Point Ephemere [with Nancy Pants]
14/09 – France – Dijon, Peniche Cancale
15/09 – Belgium – Brussels, Madame Moustache
16/09 – Netherlands – Rotterdam, V11
17/09 – Netherlands – Amsterdam, Sugar Factory
28/09 – Switzerland – Schaffhausen, Tap Tab
29/09 – Switzerland – Lugano, Il Casotto
30/09 – Italy – Brescia, Lio Bar
01/10 – Italy – Due Ville (Vicenza), Via Roma 17
02/10 – Italy – Rome, Rome Psych Fest (Monk Club)
04/10 – France – Lyon, La Grooverie
06/10 – Spain – Barcelona, Sidecar [with Three MVP's]
07/10 – Spain – Zaragoza, TBC
08/10 – Spain – Madrid, El Sol [with Los Nastys]
14/10 – Spain – Sevilla, Monkey Week Festival
15/10 – Portugal – Lisbon, Music Box
28/10 – Spain – Albacete, Clandestino